Here, in our series on the latest EW BrightSparks of 2022, we highlight Jessica Reading, an Engineering Degree Apprentice at Siemens PLC.
Achievement
As the only female Engineering apprentice at Siemens Congleton, Jessica works within the Production Engineering team to create new equipment/workspaces, improve existing processes, and support site production.
Her key responsibilities, we learned, include managing a new assembly-station, supporting Value-Stream 2 with any production issues and acting as LEAN in-office coordinator, whereby team savings targets must be met.
In team meetings, for example, she facilitates brainstorming exercises to generate improvements and track them through to completion, ensuring any cost savings are captured and monthly feedback to senior managers is provided. Currently, these submissions have achieved substantial savings, above target.
More recently, Jessica has taken responsibility for ordering and tracking parts for the engineering departments. After assessing the regular orders being placed, more local suppliers are being used, to improve sustainability, she reported. Also, prices being questioned has led to greater supplier-competitiveness, along with significant material savings.
At college, the EW BrightSparks judges learned, she has also consistently excelled in her work, in a timely manner (achieving distinction grades in both her HNC and HND in electrical and electronic engineering).
Within year 1, she completed all required college work four months early, allowing her to acquire additional responsibilities at work. One such responsibility is her ownership of the Siemens' Rollercoaster-Challenge (more of which below).
In the future, she told us, she hopes to progress further within the manufacturing and electronics industry.
Community / STEM
In terms of community work, Jessica has been very active, despite her college and work commitments. For example, she acts as a STEM Ambassador, is a YAAN and WISE member, tutors GCSE students in mathematics and has a focus to promote equal opportunity, continuous learning, and diversity and inclusion.
Another good example is the Siemens' Rollercoaster-Challenge, which is a school engagement project whereby students design, build and market model K'NEX Rollercoasters with an engineering theme.
Jessica has also supported site volunteering goals; acted as key organiser for the Prince's Trust scheme, designed to support vulnerable young people through an interactive program; hosted a visit each year for International Women's day to local high-schools; organised and ran a virtual mock assessment day for 50 students across 6 high-schools; and hosted a session for Siemens virtual work experience.
Apprentice awards
Upon receiving receiving a number of prestigious apprentice awards, Jessica has attended a variety of STEM and apprenticeship events to further contribute to the industry.
For example, she was a panellist on the IET's Webinar to discuss whether we "have the skills for net zero and a green recovery".
Her willingness to further promote the electronics/manufacturing sector was displayed when she:
• Took over the IET's Instagram to share what #ADayInTheLife is like for an outstanding apprentice at an electronics factory
• Was guest speaker at NSCG during a STEM conference
• Discussed her pathway in an #apprenticeshiptakeover Panel on LearnLive
• Supported Macclesfield Pledge's virtual careers fair
• Gave a career talk on the engineering industry and her role to both Fallibroome Academy (Macclesfield), and Painsley Academy (Cheadle)
Ventilator challenge
More recently, Jessica told us she was honoured to be one of the young engineers to make manufacturing history after playing a major role in the record-breaking ventilator challenge.
Throughout a four-day hackathon, Jessica and her team helped design, simulate, build, and test a manufacturing aid to reduce the calibration time of a ventilator from 40 minutes to 2 minutes.
The contribution enabled the ventilator peak production to exceed 400 devices a day and for the consortium to achieve its life-saving goal! They even went further and designed a fully automated solution with the potential to cut the calibration time to just two seconds.
To further educate herself on mental health, improve listening-skills, and use her own personal experiences to help others, Jessica also completed training to become a mental-health first-aider at work, to support all colleagues within the business – from this, she set up mental health sessions with fellow apprentices.
Additionally, as a St John Ambulance volunteer, she spreads the word for health and safety training to her colleagues, and has also completed autism awareness training.
Congratulations to Jessica!
BrightSparks 2022 overview
EW BrightSparks Supporters
We are very grateful to the companies and organisations that help support the EW BrightSparks programme, and make it possible. Special thanks to: TE Connectivity and the UK Electronics Skills Foundation.
TE Connectivity
TE Connectivity is a global industrial technology leader creating a safer, sustainable, productive, and connected future. Our broad range of connectivity and sensor solutions, proven in the harshest environments, enable advancements in transportation, industrial applications, medical technology, energy, data communications, and the home. With more than 85,000 employees, including over 8,000 engineers, working alongside customers in approximately 140 countries, TE ensures that EVERY CONNECTION COUNTS. We are delighted to be involved in the Bright Sparks initiative which allows TE Connectivity to learn from and inspire the next generation of engineers. Learn more at www.te.com and on LinkedIn, Facebook, WeChat and Twitter.
UK Electronics Skills Foundation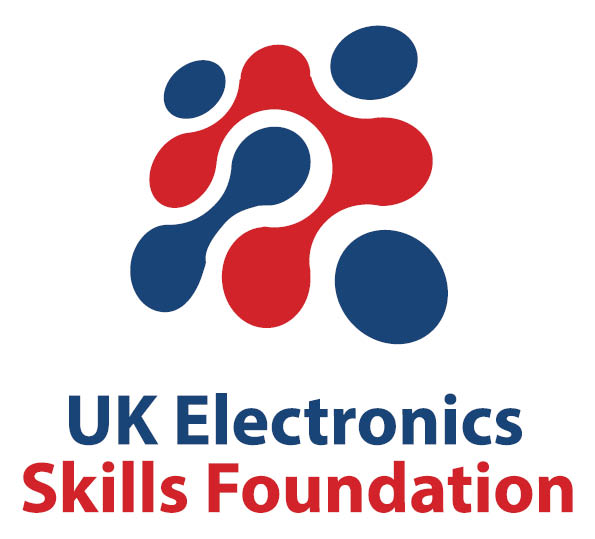 The UKESF's mission is to encourage more young people to study Electronics and to pursue careers in the sector. In the UK, the Electronics sector is big, valuable and growing; however, the demand for capable, employable graduates is currently outstripping supply. We are an educational charity, launched in 2010, with both public and private seed-corn funding. We operate collaboratively with major companies, leading universities and other organisations to tackle the skills shortage in the Electronics sector.